How Focused Labs builds inclusive teams
06.30.2021 | Culture | Katy Scott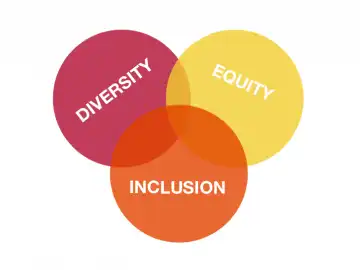 At Focused Labs, collaboration is key to how we work together; it helps our teams learn from each other, brings us closer and helps us become more efficient. We also know that when it comes to collaboration, inclusion matters.
So how do we create diverse teams where everyone feels included? From my perspective, it has to start with the people. This is why we interview and screen candidates for empathy. As consultants, our teams are constantly collaborating with clients. To do our jobs, we have to be great at listening to different perspectives and learning with and from them. We have to acknowledge their experiences, appreciate them as human beings, understand their feelings, and communicate that understanding — all facets of empathy.
Evaluating empathy requires a multi-faceted approach. Candidates who interview with us are asked structured behavioral questions about their experiences within the workplace and given structured technical exercises, meant to reveal how they collaborate and take feedback. We also perform skills assessment interviews where we invite candidates to gain real exposure to the type of work we do. We look for traits indicative of high emotional intelligence like active listening, self-awareness, motivation, and cooperation.
While hiring empathetic teammates is central to our values as an organization, we realize this isn't enough to build inclusive teams. Since our teams are geographically dispersed, we've made a conscious effort to create multiple avenues for teammates to engage with each other so that all employees feel as though they're a valued member of our team.
Each day, we hold two company-wide standups where we all commit to turning our cameras on and staying present together. Our standups aren't traditional engineering standups — we don't all go around and provide updates. Instead, we take the opportunity to connect, share recent experiences, and most importantly, laugh together. We take turns leading each standup and everyone is welcome to share any interestings or helps they might have. We also host multiple lunch talks each week. Whether it's developer talks, product talks, lunch talks, book club or content creators (shout out to the blog editorial crew!), we give everyone the opportunity to join and participate in whatever they're most interested in. We host monthly events after hours based on employee suggestions, like our virtual MTV cribs happy hour, trivia nights, and even cooking classes!
We've also made changes to our tools to recognize preferred pronouns to create an inclusive team norm. This means that when you're invited to interview with our team, you can identify your preferred pronouns along with a correct pronunciation of your name, so that our team can acknowledge you just as you'd like to be identified. Once you start, you're able to add your pronouns to Slack and Zoom and we've encouraged everyone to update their profiles to reflect this.
Because building empathy, and inclusion, much like building software is not a one and done process- we ask ourselves constantly what's next, how do we iterate? Next month, we're diving into psychological safety and how it plays a critical role in improving inclusion within the workplace. We'll continue to try introducing new techniques to foster inclusion and update this blog with our findings.
Happy Pride!